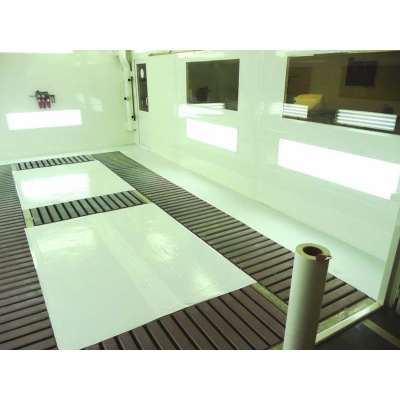 ---
---
CHARACTERISTIC
Film4Floor is a self-adhesive white film to be applied on the booth floor. This film makes the cleaning of the booth floor very easy. It is reflective white to increase the light in the booth and is treated with paint adhesion. Easy to remove, does not leave adhesive residue on the floor. Can be used in combination with Dust Control to eliminate dust in paint jobs.
- White high gloss for optimum reflection
- Easy to apply and cut
- Strong and durable (100 micron)
- Solvent resistand and paint adhesive
- Anti-slip
PACKING
XA6864 - 60cm x 50m
XA6865 - 90cm x 150m
Zložka neobsahuje žiadne dokumenty.
---
Related products